From my deductions, I can't see any way in which this isn't going to be funny.
The two men, individually, are bloody hilarious.
Put them both together, and you have films like Talladega Nights: The Ballad of Ricky Bobby, and Step Brothers…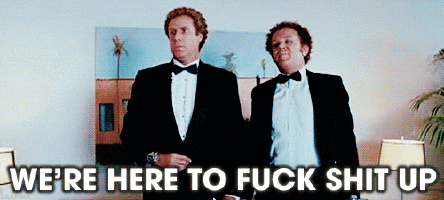 Similarly, Sherlock Holmes is quality, and whilst it may be ever so slightly overdone, I'm willing to let that slide when it comes to these two jokers. Especially as the director and script writer, Etan Cohen, is the same man who gave us 'Get Hard'.
They have recently been filming in London, with Will Ferrell preparing to play Sherlock and John C Reilly to play Watson. I can't think of many things which could be funnier.
Don't get me wrong, Robert Downey Jr and Jude Law were good!
Benedict Cumberbatch and Martin Freeman were amazing
Sir Ian McKellan is just a legend in general
I had no idea this was a thing (Johnny Lee Miller and Lucy Liu)…
But THIS is going to be brilliant.